M3 Admin Control Panel
Version 7.x
M3 Admin Control Panel Databases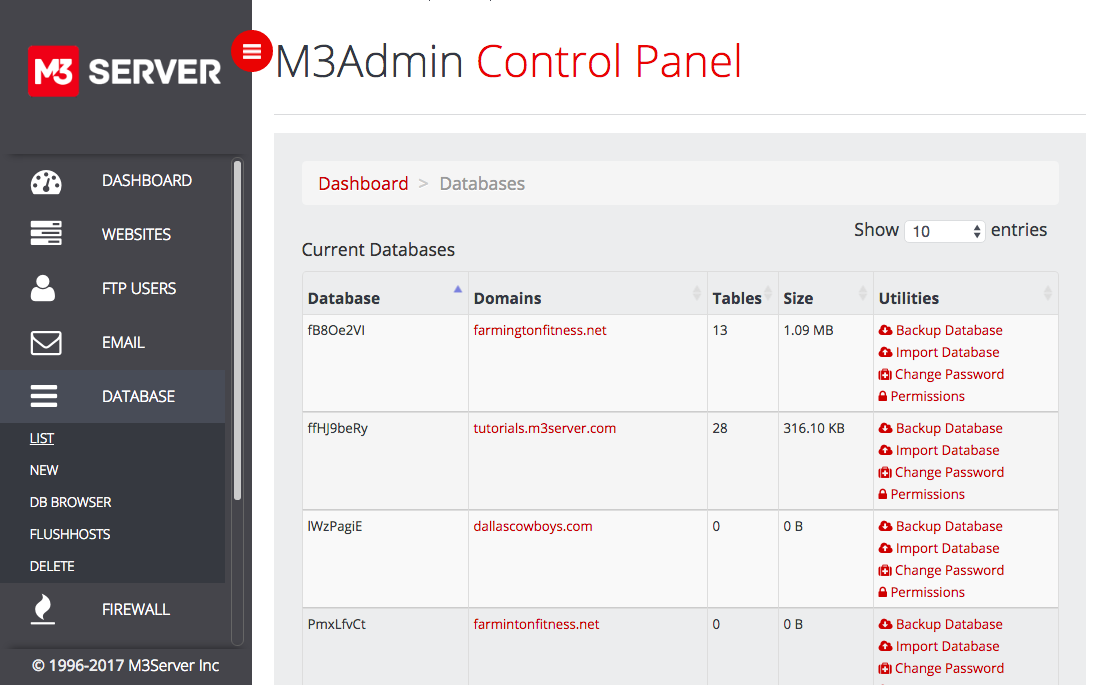 ---
Database control menu.
TIP: Backup your databases before performing major work on them, including wordpress updates.
Although tech support is fast to respond, its in your best interest to have a backup of your database. Our free backup service is designed to protect your data from corruption, drive failure, etc. Data could be up to a week old depending on the last backup run. By taking a simple step to backup your database, you avoid major issues and web site outages due to failed or corrupt databases. With the database control system, you can do the following:
Database list – list your databases.
New Database – add a new database to your site/server.
Database Browser – Administrate your database (requires db name and password).
Flush Hosts – Empties the host cache tables. You should flush the host tables if some of your hosts change IP address or if you get the error message Host 'host_name' is blocked.
Delete database – Make sure you want to delete the database, perhaps you should make a backup first.