M3 Admin Control Panel
Version 7.x
M3 Admin Control Panel Change Password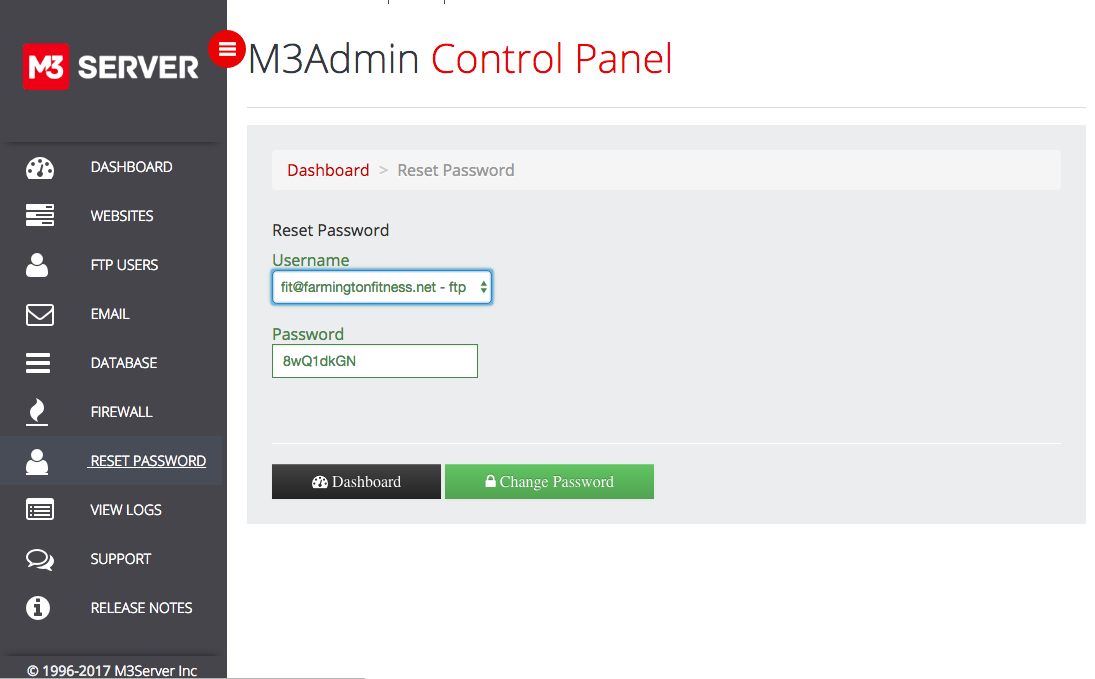 ---
The M3 Control Panel allows you to change the password to any system account, be that FTP, POP3/Imap login.
TIP: Simple means of changing your password, just remember to notify your users!
Simply down arrow to select the system user name you wish to change, and enter the new password. Changes take effect immediately! Please use strong passwords to protect your server, your site, your email, etc.



Example of strong password: m3KHiP11g

Example of weak password: password, mypass, qwerty, etc.

Always use a number and at least one upper case and one lower case letter.