M3 Admin Control Panel
Version 7.x
M3 Admin Control Panel Admin Login
Welcome to the M3 Control Panel. Built by m3 to provide our clients basic control of their server. This is a tour of the basic operation of our control panel. The M3 control panel is free for use on our managed VPS and dedicated server solutions. Quick jump links and tour navigation are found on the right column of this tour for your convenience.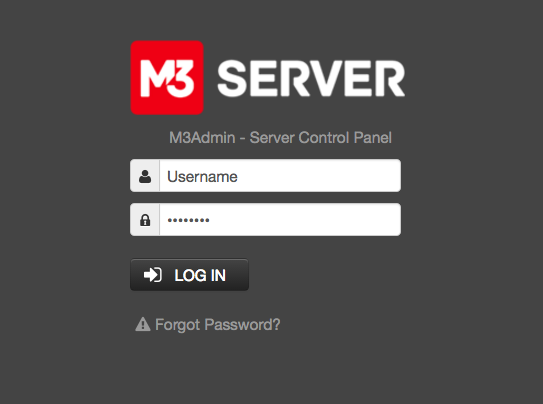 ---
If you have a static IP, we suggest firewalling your control panel to your ip.
Warning: Keep your M3CP login safe!