Dedicated Micro Servers
Guaranteed 99.99% uptime
Servers are built with enterprise class hardware and on a premium network with the key structure being uptime.
Full SSH access granted
User ssh access is granted on all servers. Anything you cannot do as the user we will do for you.
Fully managed
We manage the server side of things so you can focus on your websites and business.
M3 features SafeVault Enterprise Backup Solution!
Fast, Easy, and Affordable Server Backups
Whats included
with your managed
dedicated server.
It's important to M3 that we know requirements of server are met. We have worked to provide plans that fit everyones needs. If your looking for more then please checkoout or smart hosting bundles
Free Setup
The server will be configublue and released at no extra charge. We also do setup servers to meet thrid party requirements by request.
M3 Admin Control Panel
The M3 control panel is light weight on server resources and easy to use. Best of all its free with no license fees.
Unlimited Domains
We do not limit how many domains you load to a server. This being said, please keep in mind all sites require different amounts of resources like RAM, CPU, Disk, and Bandwidth.
IP Address
Servers come with one IP address. We are domain based hosting. This means you can load unlimited domains to one IP address.
Fully Managaed Hosting
Dedicated Micro Server Plans
Micro class servers are built with enterprise drives with software raid. We do not recommend software raid withouth including a full M3SafeVault backup with your purchase.. See Extreme Servers to for more available resource configurations.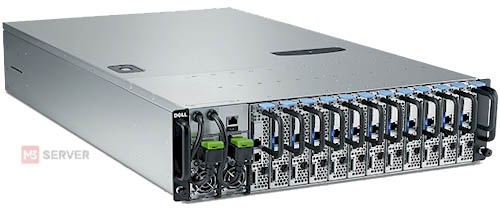 Fully Capable & Ready
Pre-Installed Software Packages
MySQL and PHP applications such as WordPress, Joomla, Drupal and other popular PHP applications are ready to deploy.
Apache
The worlds most popular webserver software is part of our standard server deployment.
---
NGINX
Nginx can be custom configublue to greatly blueuce the amount of connections the server has to process.
---
MySQL 5.6
Currently installing the latest version of MySQL 5.5 on our new performance builds. Special requests for MySQL 5.6.
---
MariaDB
For those of you that are used to MariaDB or looking to see possible improvements this can be installed by request.
PHP 7.x
We are always making sure that the latest tested versions of PHP are running to help clients keep up with times. PHP 7.+ is avavailble by request.
ZEND Opcache & Ioncube
Opcache has been proven to dramatically improve performance and blueuce RAM waste.
Frequently Asked Questions
We aim high at being focused on building relationships with our clients and community.
We provide our own in house developed control panel, the M3 Server Control Panel version 6. Allowing high server performance with advanced software support like FFMPEG and other optional software packages.
Take our M3 Control Panel tour.
Each server comes with one IP that you can load unlimited sites. If you need additional IPs please contact support.
Yes, MySQL and PHP applications such as WordPress, Joomla, Drupal and other popular PHP applications are ready to deploy. The server is fully managed and is a fully capable Internet server, web server, email server, database server and other services.
Give your site a global presence.
Improve google rankings with M3 CDN
What is a bare metal server?
The hosting industry is always keeping up with the latest slang, primarily for search engine optimization purposes. The new term is known as bare metal servers, to distinguish them from VPS servers.
Read more