Full featured and fully managed server.
A suprisingly powerful and affordable enterprise class server.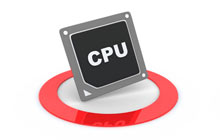 Processor Details
Intel® Xeon® E5-2620V3
Haswell 2.4GHz
15MB L3 Cache
64 bit
Six-Core Server Processor
Hyper-Threading
Hyber-Threading delivers real bang for the buck providing 12 virtual cores of processing power for your CPU hungry applications.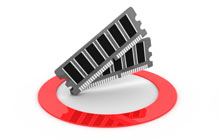 RAM - Server Memory
32 GB RAM Included
Upgradable to 64 GB
DDR3 SDRAM ECC Unbuffered
RAM is vital for optimal performance. Data accessed from memory is far faster than drive access times. RAM is often the bottleneck of most applications. With 32 GB RAM included, an abundance of capacity is at your disposal.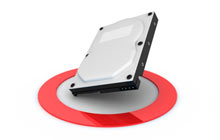 HDD Storage Capacity
4 TB Drive Capacity Included
Onboard Hardware RAID 10
Dual hot swap Drives
Drive replacement without downtime
Capacity is expandable via 2 hot swap bays
When choosing your server, make sure your data storage needs are met. While RAM is an easy upgrade, data storage is not. If you outgrow your server's storage capacity, don't panic. We will keep you abreast of your disk capacity and alert you as part of our managed service.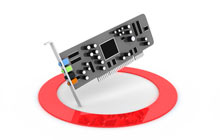 What is RAID?
Without getting too technical, our RAID configurations are for redundancy first and performance second. Data is redundant by the mirror service provided by the RAID controller. If one disk fails, our monitoring system alerts our support department. The drive is replaced via hot swap technology. We simply eject the bad disk and insert its replacement. Data is restored by the RAID controller. Although this does not replace an adequate backup regimine, your server uptime is greatly increased.
Without RAID, complete data loss would result. Requiring a complete OS re-install, your data restored from backup sets, and countless downtime. If you are currently on a server without RAID, you should definitely consider moving to M3. Every server at M3 is built on RAID
Suggested server application:
High Traffic Server / Script Server / Tube Site Server
Final thoughts on server selection.
Determine your capacity needs and your budget. Selecting the server with the appropriate resources can save you time and money.
The high traffic media servers are built for easy bandwidth upgrades.
Review our server line up, or select configure below to get started.
Server: M3XS-D2
Intel® Xeon® E5-2620V3 2.4GHz
32GB RAM
4TB Storage
Raid 10
100TB (300Mbps) Traffic
Well equipped for high traffic websites starting at $579/mo
Review Plans
Configure Server
All classic dedicated servers, m3 bare metal servers, are true dedicated servers. Shared with no other client, full hardware resources are dedicated to you and at your full disposal. All servers are monitored by M3 via our rigorous process of both automated and human QoS inspections. All servers at M3 are purpose built servers by SuperMicro©, no desktop machines here. We offer fully managed servers that come preloaded to support most of the popular php applications including WordPress©, Joomla©, and many of the popular 3rd party scripts used today. When in doubt, open a ticket and provide the URL of the script's requirements page. Since we manage your server, we will install the requirements free of charge. These are not bare bone operating systems, no server administration knowledge.